Who we are
Since 1982 Drakos DMC has been a pioneer in the field of Destination Management in Cyprus and a member of numerous international professional associations. Our team of specialists offers you the benefits of their expertise, polished with an innovative spirit. Over the years, Drakos Travel has proven itself as a most reliable organiser. From the planning stage to structuring and actual execution, perfection is our goal. Superior services and dedicated attention are our means to this end.
When it comes to Destination Management, research and creativity are as valuable as professionalism and experience.
You may be choosing a venue for your next conference or planning an incentive program to reward exceptional performance. Your schedule may be marked "strictly business" or focus on "full-time entertainment", or it may aim for a subtle combination of both. Either way, you want your visit to be success.
We'll make sure it is.
Meet our Team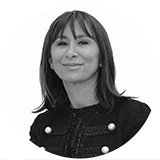 Christina Drakos
President - CEO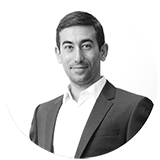 Orestis Aristides
Managing Director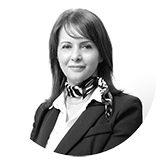 Litsa Tamanis
General Manager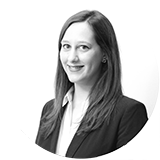 Christina Sophia Papadopoulou
Senior Project Manager
Christos Tsialas
Project Manager
Celine Gasq
Senior Project Manager
Thanasis Ioannides
Project Manager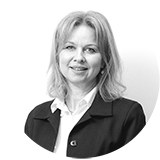 Pantelitsa Komodromou
Accounts Department
Aliona Khaburska
Project Manager
Core Values
Creativity, Awareness, Understanding, Belief and Commitment are our principles.
We are the Architects and Producers for Experiential Incentives, Successful Conferences and Events in Cyprus. Most people strive for self-confidence. We are happy to know that others have confidence in us.

History
The Drakos Group was first founded with the formation of M.C. Drakos and Co Ltd back in 1960 by the late Michalakis Drakos. As a man with the reputation of somebody who could foresee the developments of years to come, he directed the company into land dealing and developing.
Later on, while Limassol was still only a merchant town with little activity in the Tourism field, he was able to visualize the Cyprus of today and began construction of the first purposely built Hotel apartment blocks in an area that has proven today to be the heart of Tourism in Limassol. His loss in 1973 left the running of the companies to his successors.
In 1982, Christina Drakos, at the age of 23, had the vision to shake the travel industry on the island. By setting up Drakos Travel as a purely Destination Management Company she tapped into a then niche market of corporate and events travel. Being the first to book major conferences and incentives on the island meant a lot of innovation from the start. Something that is until today engraved in our DNA.
Timeline
1982 – November 23 - Founding of Drakos DMC in Limassol by Christina Drakos
1983 – First incentive group ever comes to Cyprus, organized by Drakos. Upjohn pharmaceutical (now Pfizer) from Canada and Belgium for 185 pax
1989 – Grand Opening of Le Meridien Hotel in Limassol with ERAM France for 460 pax
1990 – Christina Drakos becomes member of Site, the Society for Incentive Travel Excellence. Member of the committee organizing the first Site European University in 1993 in Brussels and later on in Munich
1992 – Drakos DMC joins Euromic, a one member per country organization for DMCs in the meetings and events industry
1993 – Organization of the Commonwealth Conference for 2,000 delegates and press
1994 – Organization of the Commonwealth Press Union Conference for 640 journalists
1997 – Christina becomes founder and Vice-President of CIMA (Cyprus Incentive and Meeting Associates) setting the standard for DMC's on the island
2000 – Organization of the Marlboro adventure in Cyprus. Privatized the forest of Pera-Vasa near Tzelefos and set up camp and facilities for the 200 participants. The journalists stayed at the Grand Resort broadcasting news of the event around the world
2004 – Cyprus joins the EU and the euro in 2007
2009 to 2014 – The French government entrusts Drakos with a contract supporting 35,000 French personnel in Paphos
2012 – Drakos becomes an Ovation Global strategic partner (member of the MCI group)
2014 – Orestis Aristides joins Drakos DMC while Christina Drakos remains President and CEO, guiding the company in the years ahead
2015 – Drakos DMC wins World Travel Award for best agency in Cyprus
2016 – The company moves to its new offices in Limassol
2018 – Drakos DMC wins World Travel Awards as Cyprus' Leading Destination Management Company